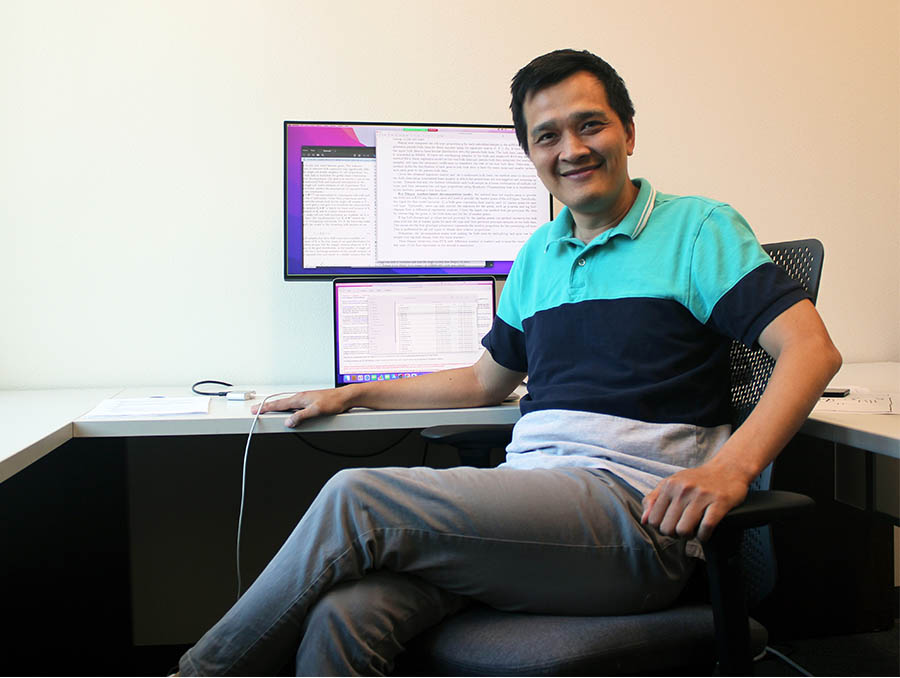 Computer Science Researcher Plans to use Machine Learning to Improve Cancer Treatments
Computer Science and Engineering Assistant Professor Tin Nguyen is set to begin NSF-funded research this summer that could advance our understanding of cancer.


Nguyen has received a $490,039 National Science Foundation CAREER award to develop new machine learning techniques that can crunch data — molecular and biological — to determine how an individual's cancer might progress. The 5-year project is expected to conclude in 2027.


"This work will potentially enhance our ability to distinguish among patients who are in immediate danger and need the most aggressive treatments and those whose disease will progress more slowly," Nguyen said. "This will lead to reduced health care costs and personal suffering while improving patient care by identifying the correct personalized treatment for each patient."