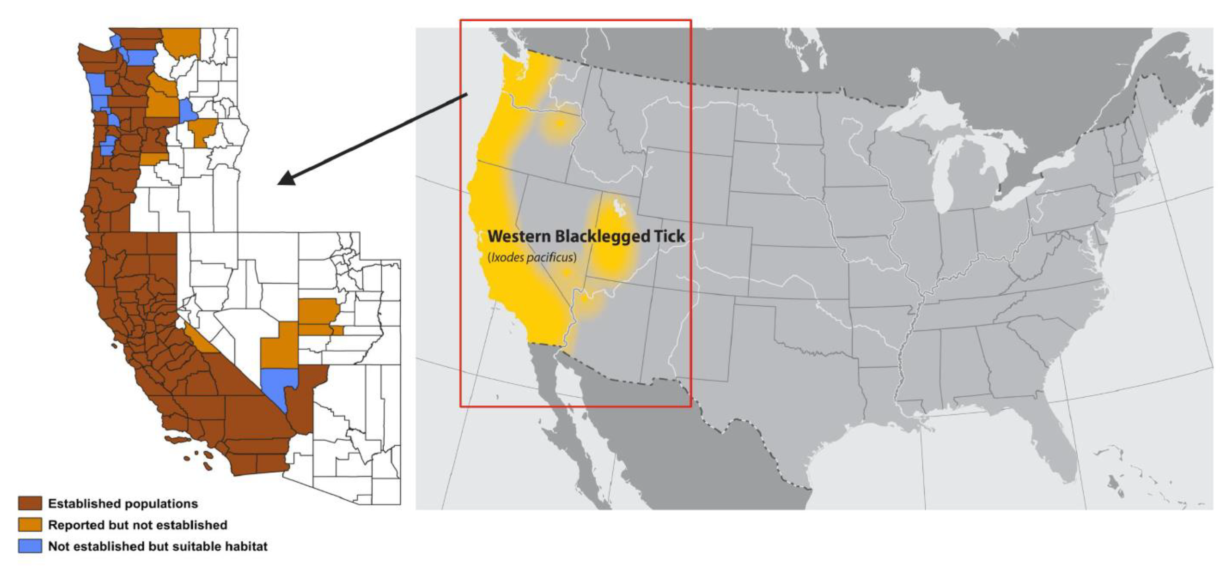 Ecology of Ixodes pacificus Ticks and Associated Pathogens in the Western United States
University of Nevada, Reno team members Molly McVicar, Isabella Rivera, Jeremiah Reyes, and Monika Gulia-Nuss have published a review paper in the MDPI journal Pathogens.


Lyme disease, the most important vector-borne disease in the United States, is increasing in incidence and geographic range. In the Pacific west, the western black-legged tick, Ixodes pacificus is an important vector of the causative agent of Lyme disease. Although a great deal of work has been carried out on these ticks and the pathogens they transmit, understanding of their ecology outside California still lags. This paper works to identify and close those knowledge gaps by reviewing the ecology of I. pacificus and the pathogens the tick is known to carry.